Quality

Confidence in every step of the product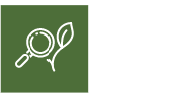 Quality

Confidence in every step of the product
Nuproxa has a strong feed safety, quality, and regulatory process to ensure the integrity of its products. Therefore, we offer our distributors and customers safe, high quality products in compliance with the strictest regulations. To ensure this level of excellence, Nuproxa works with suppliers who are committed to quality and feed/food safety and are rigorously selected on the basis of their reputation, track-record and quality certifications.
Nuproxa's Feed Safety and Quality Management System (FSQMS) is established in Switzerland, strategically structured to oversee our global supply chain. The system is audited and verified periodically by an independent Certification Body that attests compliance with the Regulations and FAMI-QS Code.
Our Quality Policy:
Nuproxa implemented a quality control system adapted to our supply chain guaranteeing product quality and to ensure Feed Safety. We maintain our Quality Management System according international certification standards supported by a HACCP concept with the objetive to continuously improve the processes, products and services. The products are manufactured by suppliers that have a high commitment towards feed safety and are rigorously selected based on their quality certifications that must be recognised by the certification schemes. Moreover, we are committed to take all the necessary actions for preventing fraud and product adulteration.
FCA/OVOCOM:
In the European market some of Nuproxa's products are certified by the Feed Chain Alliance (FCA) – OVOCOM. Even if the two certifications FAMI-QS and FCA/OVOCOM) recognize each other, FCA/OVOCOM evaluates each product in a specific process approving or not to be added to the BT-02 – Annexe II – FAMI-QS list. The FCA system is an internationally recognized system that provides an approach to ensure the safety and quality of the animal feed production chain. By complying with the FCA standards, Nuproxa also meets the requirements of European legislation.