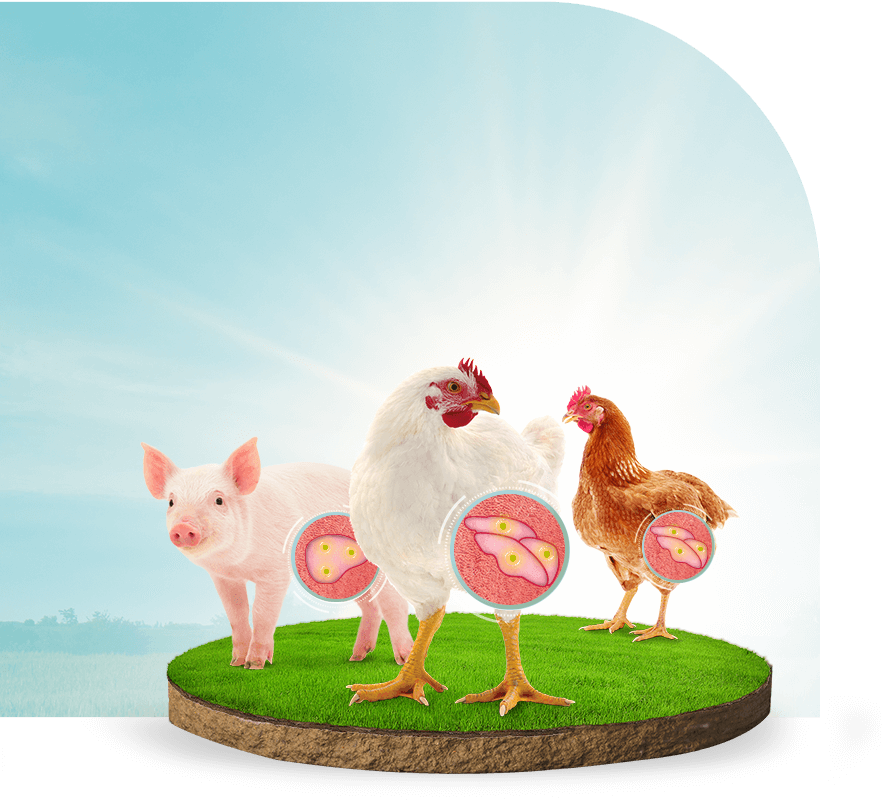 LivoLiv®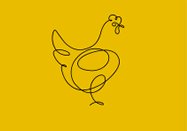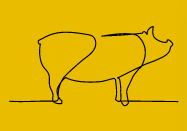 Hepatic modulator to improve metabolism and productive performance of animals
Modulation of liver metabolism

Contributes to liver health and animal productivity

Optimizes hepatic detoxification capacity

Modulation of liver metabolism

Contributes to liver health and animal productivity

Optimizes hepatic detoxification capacity
LivoLiv 250® is a 100% natural liver modulator
The liver is the organ that performs the largest number of vital functions in the animal organism, three of which are particularly relevant:
Elimination of toxins from the organism (detoxification).
Storage of energy (glycogen) and liposoluble vitamins (A, D, E and K).
Digestion of nutrients (through the production of bile acids) and metabolization.
The liver of animals in intensive production systems is frequently damaged by a variety of substances, both endogenous (e.g. free radicals) and exogenous (e.g. mycotoxins, heavy metals, antibiotics and growth factors).
Liver damage can affect growth, egg production, reproduction, pigmentation in meat and eggs etc. LivoLiv 250® is a 100% natural liver modulator, a polyherbal blend with active ingredients such as Quercetin and Andrographolide, known for their hepatomodulatory properties. LivoLiv 250® contributes to reduce liver damage, optimizing detoxification capacity and accelerating the regenerative process. In addition, it stimulates the synthesis of hepatic digestive enzymes, which improves the digestion and absorption of carbohydrates, proteins, lipids and vitamins.
Get to know all of Nuproxa's products